Puppy update - Labrador puppies for sale by registered Labrador breeders
Labradors Available Now
We currently have a litter of Labrador puppies that were born on 4 March 2019. It includes yellow and black coloured puppies, and male and female puppies.
Only a few remain available, so please act ASAP if you are seriously interested:

These puppies should be available for their new families on Monday 29 April 2019, when they are 8 weeks of age and have been Vet checked, vaccinated, microchipped, etc.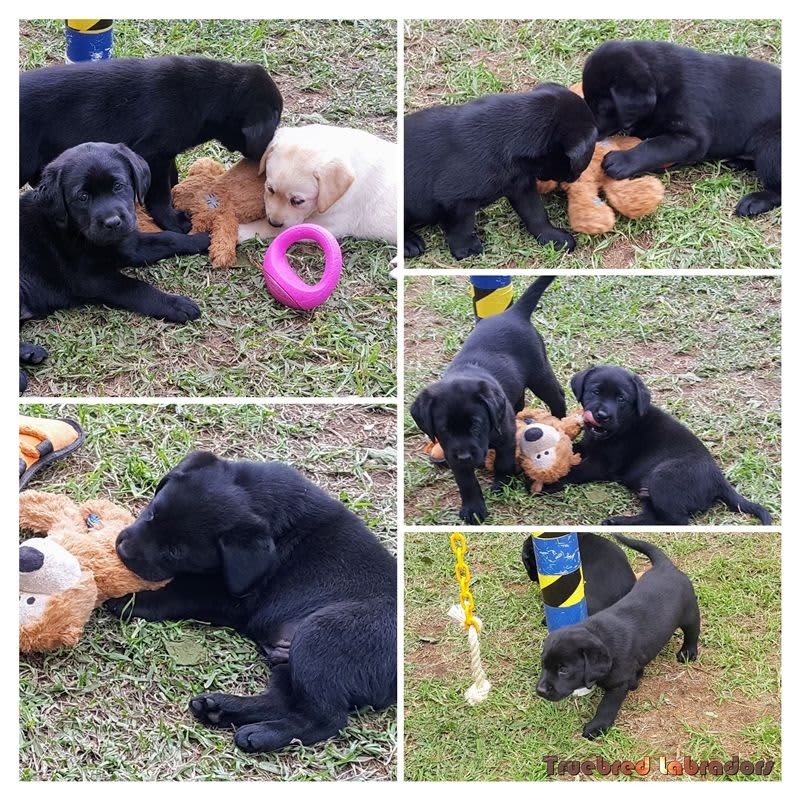 Please bookmark this page and check back for updates.
Last updated: 18/03/2019
It would be awesome if you could share this: